Congratulations to Eric Cachero for this beautiful Kalesa painting…
'Karitela' won Runner-up at PAGCOR National Painting Contest today July 6, 2012.
Eversince I saw this style of painting by Eric Cachero I've wanted one! Especially the kalesa ones… he has another flower based and one in leaves. But first I need a house to hang the painting in!
Below are some of my favorite paintings by Eric Cachero:
The next one is garnered 2nd Place in the artKudos International Juried Art Competition and Exhibition  (I forgot what year)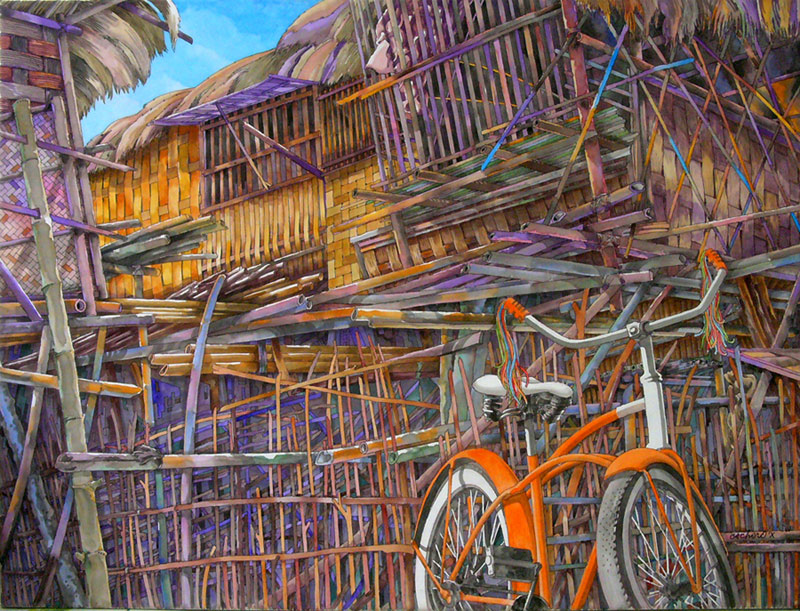 Not a painting but a sketch from his book Narvacan: My Hometown
He's recently come out with some new pieces but unfortunately I don't have pictures of those!
You can also email me or leave a comment if you are interested in Eric Cachero's paintings.